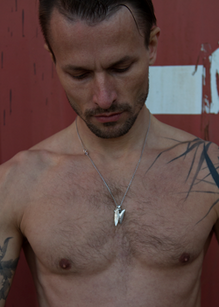 GANGBANG is the last person you want to cross with. His parole hearing will be on the next month and if the rumors are true someone "big" is very interested in bringing him back on the streets again.
GANGBANG character was originally created by Vasily Levanov for Visual Organization's concept-art series and first published by VOS on July 12, 2017, three months before Superhero Landing.
GANGBANG is portrayed by Sergey Kabanov in Superhero Landing.